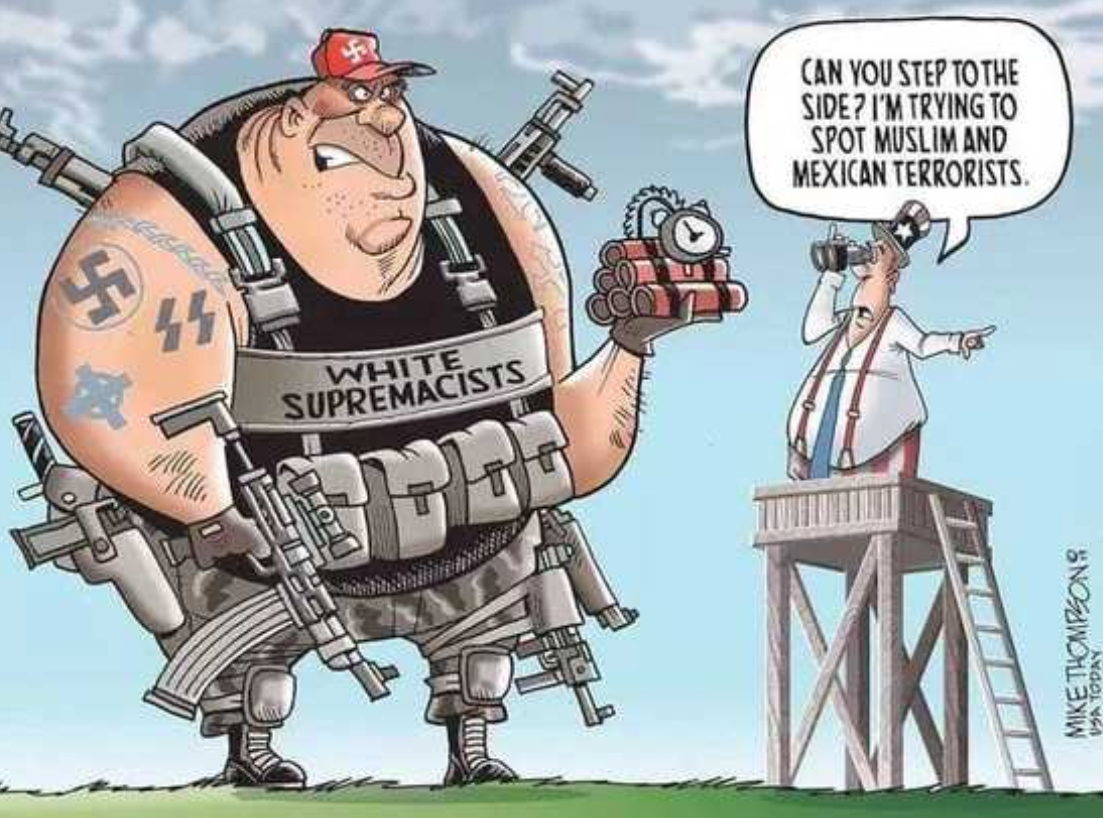 Commemorating the Victims of Utøya and Remembering Islamophobic Violence
Eight years ago, on 22 July 2011, the bloodiest terrorist attack following the end of World War II took place in Western Europe and shook the Western world. In the year of the terrorist attack by Brenton Tarrant, who was inspired by Breivik's violent actions, it is time to look back at what has happened with regard to racist violence that draws on anti-Muslim propaganda.
On 22 July 2011, Anders Behring Breivik (now Fjotolf Hansen) took the lives of 77 people. While eight of them were killed in the government quarter in Oslo, the majority of the murdered victims, who were intentionally targeted, were the teenagers at the Workers' Youth League (AUF) summer camp in Utøya/Norway. The 1,500-page long manifesto by the terrorist was no high literature. Rather, it was a copy-paste of online publications from the most prominent figures of the self-described 'Counter-Jihad Movement' along with some well-established 'mainstream' authors, who have been central to the spreading of anti-Muslim ideas in a more respectable and less aggressive way. Most importantly, it showed that in ideational terms, the terrorist was no lone wolf, but a person that is well informed by an ideology that is widely disseminated throughout the globe. The New Zealand terrorist attack committed by Brenton Tarrant on 15 March 2019, which killed 50 people at two mosque shootings in Christchurch, reveals the international dimension even beyond ideology.
But while the immediate reaction to Breivik's and more so to Tarrant's terrorist attack by leading politicians such as the prime minister of New Zealand, Jacinda Ardern, appeared to be exemplary, focus on the relationship between Islamophobia and terrorism as well as violence has decreased within the last years.
Breivik's case shows that the ideological fragments that informed him were widespread and many of them are seen as common knowledge in many countries around the world. While many people were distancing themselves from the violent acts, the main argument of Breivik — that multiculturalism enables the Islamization and hence the destruction of Western culture — has been openly embraced by many authors. The French author Richard Millet and the Dutch author Ayaan Hirsi Ali, who defended Breivik's basic claim, are just two examples. And violence as well as killing cannot be reduced to acts committed by right-wing terrorists who make headlines due to the scale of their terrorist attack.
As a study conducted by Georgetown University's The Bridge Initiative shows, there were approximately 174 reported incidents of anti-Muslim violence and vandalism during the year of 2015, including 12 murders, 29 physical assaults, 50 threats against persons or institutions, 54 acts of vandalism or destruction of property, 8 arsons, and 9 shootings or bombings. The latest attack on an elder Muslim man wearing religious attire, who was beaten on the streets of Baltimore by three young people, might be the latest case of a hate crime against Muslim,. While militant radical right groups such as the Ku Klux Klan in the United States are not designated by the US Government as a domestic terrorist organization, the current president of the United States has just announced that he considers declaring ANTIFA, a loosely defined movement comprising various autonomous left-wing groups and individuals who express militant opposition to fascist and white supremacist groups, as a terrorist organization. This move by President Trump comes despite the fact that statistics clearly reveal a decline in violence by left-wing groups and at the same time shows that right-wing political actors have committed dozens of shootings, bombings and other acts of violence, far more than any other category of domestic extremist in the United States. The recent mass shooting in El Paso and Dayton was also inspired by the idea of the Great Replacement, the conspiracy of a population exchange of people of color with whites, this time targeting mainly the "Hispanic invasion", which Donald Trump tries to keep away with his wall. And Donald Trump seems to have been an inspiration to the recent white supremacist terrorist. That's why Mehdi Hasan has even called Trump "nothing less than a threat to our collective security" given his role in ideologically inspiring mass shooters. Similar trends in the rise of right-wing extremist violence can be observed in Europe. Politically important countries such as Germany, Italy, France and Russia stand next to the United States as homes for underground extreme-right networks with terrorist ambitions. And the online world is key to understanding today's terrorist threat.
What the Breivik terrorist attack showed more than any other attack, even Tarrant's Christchurch massacre, is that Islamophobia targets everybody, not only Muslims. The participants of the labor youth camp were chosen for they were imagined as the enablers of a conspiracy of Islamization. Similarly, we find in anti-Muslim conspiracy theories a collaboration of liberals, feminists, socialists, capitalists and the political elite with Muslims. In other words: All these social forces can be a targets for nationalists. Just recently, German police found 200 body bags and caustic lime with an organized  group consisting of 30 police and army soldiers that has a list with 25,000 names of "refugee friends," amongst them the recently killed politician Walter Lübcke.
Looking back at Breivik clearly demonstrates that Islamophobia is not only real and lethal. It is becoming a force for violent groups that seems to be severely underestimated.