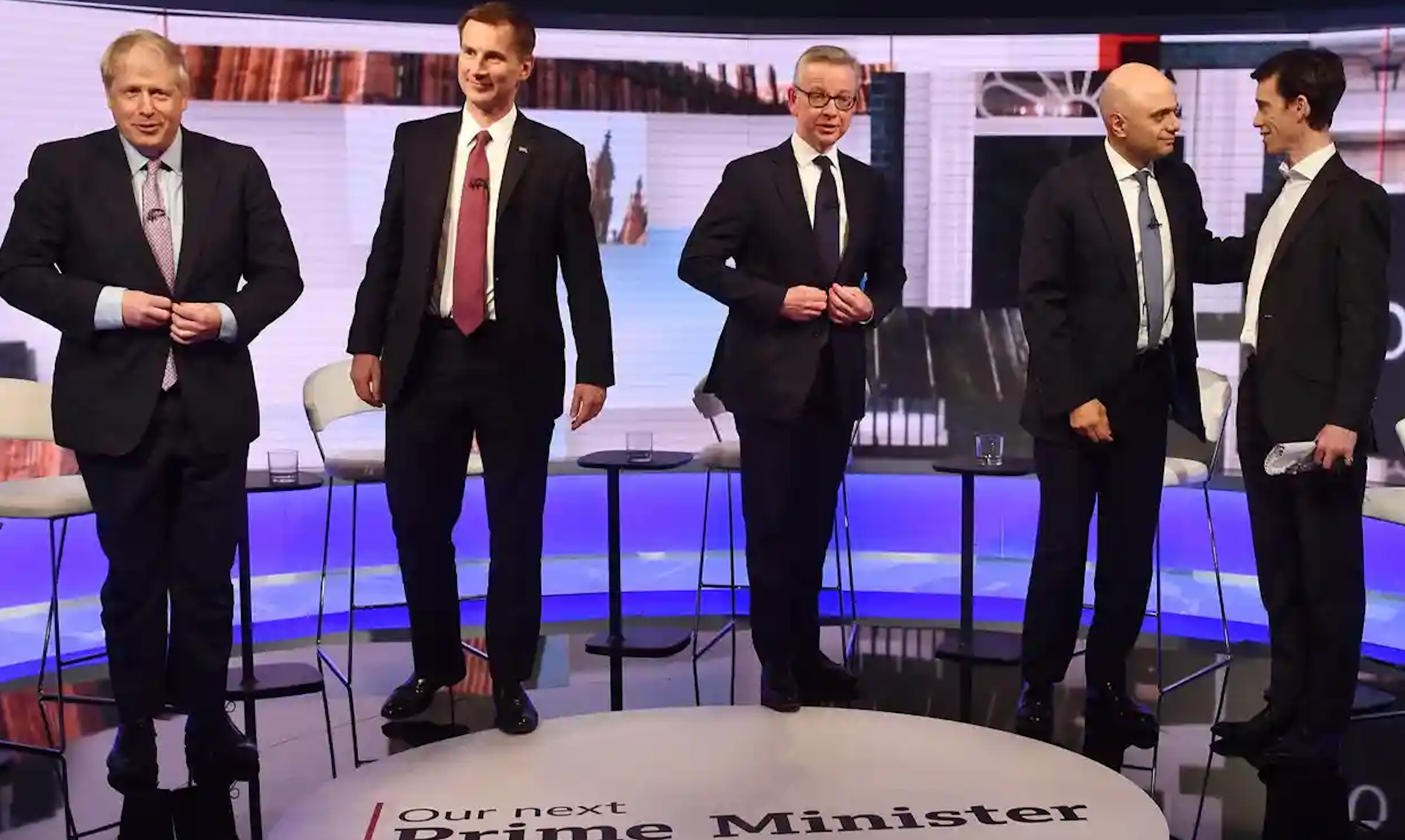 2022 Islamophobia in Review: Europe
2022 was another turbulent year for Europe. There were a number of elections, and new heads of state were chosen in France, Italy, and the United Kingdom. A new refugee crisis occurred as millions of individuals fled Ukraine following Russia's full scale invasion of the eastern European country. While the continent dealt with the consequences of a new conflict, including rising energy costs and the housing and asylum for refugees, Islamophobia issues of past years remained at both societal and governing levels.

Many critics noted Europe and western media's starkly different response to Ukrainian refugees in comparison to Syrian refugees. In 2015, media headlines and many of Europe's politicians described refugees escaping bombs and violence in Syria as "invaders," and framed them all as "terrorists." In contrast, when it came to individuals fleeing war in Ukraine, the response was largely one of unconditional support. Some asked if this contrast was because Syrian refugees were largely Muslim and people of color whereas Ukrainian refugees were predominately Christian and white. This difference in response was captured in a comment by Bulgraian Prime Minister Kiril Petkov, who stated that Ukrainians were "intelligent [and educated people…. This is not the refugee wave we have been used to, people we were not sure about their identity, people with unclear pasts, who could have been even terrorists." A CBS correspondent stated that the conflict in Kyiv wasn't "like Iraq or Afghanistan that has seen conflict raging for decades. This is a relatively civilized, relatively European city." (CBS news later apologized for this comment). The double standards and the anti-Muslim bias were blatant in media coverage.

Reporting throughout the European continent found that Muslims were feeling increasingly restricted in their ability to practice their faith and in their rights as individuals, and this was generally due to government policy. Muslims' right to express and practice their beliefs remained a constant concern in government, as state authorities debated hijab bans, took measures to shut down mosques, and took action to silence Muslim civil society. In October 2022, the Court of Justice of the European Union (CJEU) ruled that "EU companies can ban the visible wearing of religious signs, including headscarves, if the rules apply to all workers." This meant that Muslim women could be banned from wearing the hijab in the workplace, which would limit their participation in public life and impact their financial independence.

Regarding Muslim civil society, France and Austria maintained their efforts to criminalize politically-active Muslims and Islamic organizations and institutions. Dr. Farid Hafez noted that France's systematic crackdown on French Muslim society resulted in "as many as 24,887 Muslim organizations and businesses placed on a secret blacklist and under strict monitoring, and 718 Muslim-owned organizations and businesses including at least 4 schools, 37 mosques, 210 businesses, and two organizations closed. About €46 million ($46.2) were confiscated by the French government." Rights activists noted that these actions were contributing to towards a "systematic suppression of Muslim civil society" across the continent.

United Kingdom

In the United Kingdom, incidences of anti-Muslim racism continued at all levels of society, and there were renewed calls for the Conservative party to tackle Islamophobia within its ranks. The governing party experienced turmoil as it went through three separate Prime Ministers in 2022, with Rishi Sunak elected towards the end of the year, becoming the first British Prime Minister of Indian heritage. While much attention was given to the list of racially diverse Tory candidates who campaigned for Prime Minister, the party remained silent on its efforts to combat Islamophobia both in society and within the party itself.

In January, Imam Qari Asim MBE who had been appointed by the government to come up with a definition of Islamophobia, revealed that he had received "no meaningful engagement" from ministeres for years. The government dismissed Asim from his position in June after he expressed concern about a film, which he stated "risked fuelling extremism and tension in communities that would undermine cohesion in British society". Eventually, the party dropped its promise to come up with a definition of Islamophobia, which it had pledged to do after failing to adopt the All Party Parliamentary Group on British Muslims' definition. 
Prior to his removal as Prime Minister, Boris Johnson had agreed to investigate a complaint made by Conservative MP Nusrat Ghani, who revealed that her "Muslimness" was raised when she was removed from a ministerial job in 2020, and she was told it was "making colleagues uncomfortable." She further stated that there were concerns "that I wasn't loyal to the party as I didn't do enough to defend the party against Islamophobia allegations." However, after the party had filed a vote of no confidence for Johnson, he stated that the investigation will have to wait until the new PM is appointed. As of writing this piece, no efforts have been made to investigate Ghani's complaint.
Shortly after Ghani came forward with her experience, then-Chief Whip Mark Spencer voluntarily identified himself as the person she had made the claims about, and Spencer stated that Ghani's allegations were completely false. Despite the ongoing inquiry into the incident involving Spencer, then-PM Boris Johnson appointed Spencer to Leader of the House of Commons, with one of his responsibilities to oversee parliament's complaints system. While there has been no action from the party regarding Conservative MP Nusrat Ghani's claims, the revelation did spark an important conversation about Islamophobia in government, in the workplace, and in society at large.

Spencer wasn't the only Tory member to get away with allegations of racism; there were numerous examples uncovered of individuals who were never held accountable for their Islamophobic rhetoric, and in some cases were elected to leadership positions. In January, one Tory candidate who previously made anti-Muslim states on social media, claiming Muslims had a "nasty culture" and retweeting a user who described Islamophobia as "crock," remained in the party and became chair of Sevenoaks Conservatives. A February investigation by the Byline Intelligence Team and The Citizens revealed that "almost two-thirds of Conservative Party councillors and association chairs investigated or suspended in recent years for making racist or Islamophobic statements or actions have been reinstated or remained in post." As in previous years, having anti-Muslim views and making Islamophobic statements resulted in little to no consequences for individuals in the party.

Islamophobia in the political sector isn't limited to the Conservative party. The Forde Inquiry report was released this year in July, after being commissioned by the UK's Labour Party into its own management practices. The report found that "there are serious problems of discrimination in the operations of the Party." The investigation revealed that a "racist, sexist and otherwise discriminatory culture" permeates the structures of the Labour Party. The revelations grew in October, when an Al Jazeera documentary "exposed a current of anti-Black racism and Islamophobia in the party."

Institutional Islamophobia continues within the ruling party and the party's actions (or lack thereof) demonstrate that it does not view anti-Muslim racism as a serious issue, despite data showing that Muslims continue to be the most targeted religious group. In October, the Home Office released hate crime figures, which showed that hate crimes rose 26 percent from 2021 until March 2022, with 8,307 identified as religious hate crimes. Within this, 42 percent of offenses were against Muslims, while 23 percent targeted Jews. Additionally, Ghani's case brought attention to Islamophobia in the job sector. New reporting this year found that discrimination was present in the workplace, as some seven out of 10 Muslims stated they had experienced some form of anti-Muslim behaviour.

Following a growing list of hate crimes against mosques, the government set up the Places of Worship Protective Security Funding Scheme in 2016, a $30.57 million (£24.5 million) million fund for mosque protection. In May 2022, the Home Office announced that "mosques and Muslim faith schools could start applying for funding." In June, the Muslim advocacy organization, Muslim Engagement and Development (MEND), released a report detailing the prevalence of attacks against mosques, and found that "35% of Mosques experience a religiously motivated attack at least once a year." In July, MEND found that only a third of the mosques that had applied for the funding had received it with many community leaders noting that the scheme was limiting as it only covered installation of security cameras. One individual said that the mosques already had cameras and what was needed was security personnel as well as  for the "government to establish a proper definition of Islamophobia because people don't really understand it." The Chairman of Finsbury Park mosque, which experienced by a terrorist attack in 2017 that left one of its congregants dead, stated that Islamophobia had only gotten worse since the attack, and this has been the result of "the institutionalization of Islamophobia" by the government and some parts of the media.

The fear of the spread of Islamophobia was confirmed in November when a man firebombed an immigration center in Dover. The alleged suspect, Andrew Leak, later killed himself and a police investigation revealed that there was an "extreme rightwing motivation behind the attack," as Leak "was motivated by a terrorist ideology." An examination of Leak's social media accounts revealed he held Islamophobic views as he posted rants on Facebook, with one post reading "All Muslims are guilty of grooming, they never spoke out because it wasn't their daughters, f****** animals wake up up. They only rape non-Muslims that's a religious hate crime are you f****** stupid." In a final tweet just an hour before the attack, Leak said he planned to "obliterate Muslim children." The terrorist attack happened just days after the Home Secretary, Suella Braverman described migrants entering the country as an "invasion of our southern coast." In the past, such inflammatory and dehumanizing language has been used by white nationalists to target Muslims and immigrants of color, describing them as "invaders" who seek to overthrow the white population. 
One example of institutional Islamophobia in the British government is Prevent, which is the country's counterterror policy that "aims to prevent vulnerable individuals from becoming terrorists." However, academics, rights experts, and activists have said that the program "relies on the unfounded claim that ideology is the main driver of terrorism," and that the policy "effectively renders all Muslims potential criminals." This year, the UN special rapporteur on human rights in counterterrorism, called on the UK authorities to "attend to deep concerns about discrimination, stigma, de facto criminalisation of individuals, particularly children, privacy violations, intrusion on the freedom to practice one's religious beliefs, and negative impact on the right to education, health, and participation in public affairs for targeted individuals, primarily Muslims." Last year, the government agreed to undertake a review of the policy and appointed Sir William Shawcross to oversee it. However, Shawcross's appointment was immediately condemned by rights organizations who stated they would boycott the review citing the lack of objectivity and impartiality, pointing to Shawcross's previous anti-Muslim statements. In May, leaked documents of the review stated that the government's program had "been too focused on rightwing extremism and should now crack down on Islamist extremism."

One of the events of 2022 that garnered a huge response both on and offline was The Trojan Horse Affair podcast, produced by Serial, a project of The New York Times. The podcast investigated the 2013 trojan horse letter that appeared in a Birmingham school alleging that "Islamists" teachers and administrators were plotting a takeover of the school system to indoctrinate the children into extremism. Despite investigations at the time indicating that the letter appeared to be a hoax, the government utilized the letter to justify the expansion and institution of the Prevent. The consequences of the entire event resulted in increased suspicion of British Muslims and the institution of discriminatory policy. The podcast investigated the letter, the wider Islamophobia in British society, the impact of the letter on the British Muslim community, and wider Islamophobia in society. It received an overwhelmingly positive response from the British Muslim community and rights organizations, but members of the government and British media responded by calling it "biased."
There were also a number of events this year that demonstrated the growth and spread of Hindu nationalism. One such incident took place in September when turmoil erupted in the northern city of Leicester. It all began following a cricket match between India and Pakistan. There were reports of groups of India supporters marching through the streets after the win, shouting "Death to Pakistan." Following this, there were a number of "confrontations between crowds of young men primarily from Hindu and Muslim communities." The resulting disorder drew on ethnic and religious lines, inflaming tensions in a city that has been described as "one of the UK's great melting pots." Video footage showed groups of Hindu men marching through an area with several Muslim-owned businesses and a Hindu temple close by, reportedly chanting "Jai Shri Ram" ("hail Lord Ram"), which has increasingly become a rallying cry for Hindu nationalists. Other individuals reported groups of men taunting members of the Muslim community and carrying out random acts of violence against individuals. Following weeks of disturbances in the city, where both Hindu and Muslim residents stated they felt "targeted, tautned and attacked," the mayor of Leicester noted that social media was found to have played a role in spreading disinformation about the events. Analysis of social media found that some 80% of the posts "alleging that Hindus and Hindu sites were being attacked" were geo-located to India," illustrating the role of outside voices in pushing a narrative to inflame tensions in the city. Additionally, another study by BBC monitoring found that more than half of the 200,000 tweets it investigated came from accounts geo-tagged to India. The role of outside voices was confirmed when law enforcement stated that a number of those arrested in connection to the clashes were reportedly from outside the county.
France
Islamophobia in France in 2022 consisted again of the government's role in mainstreaming anti-Muslim racism and renewed calls for banning of the hijab in French society, once again putting Muslims womens' rights up for debate. Similar to previous years, French Muslim civil society remained a target for the authorities. A report by the legal advocacy organization, CAGE, found that as a result of years of discriminatory action and policy by the French government, "Muslim civil society [is] being systematically monitored, investigated and sanctioned by the French state."

France had a presidential election this year and Islamophobia once again was a running theme in the candidate's rhetoric and policy proposals. Far-right talking points amplifying the great replacement conspiracy theory, and describing Muslims as an "enemy within," became mainstream as the candidates tried to outdo each other in the Islamophobia department. This election witnessed the popularity of Éric Zemmour, a far-right pundit who's was found guilty of inciting racial hatred and vowed to ban Muslim names. Zemmour's popularity meant a race between him and the other far-right candidate Marine Le Pen, who took aim at Muslim women, pledging to fine those who wear the hijab in public. Amidst this toxic race, French Muslims expressed their worries, pointing out that voting for the incumbent candidate, Emmanuel Macron, wasn't an easy choice given his administration's crackdown on Muslim civil society. While Macron ultimately went on to win the election, many indicated that it was Islamophobia that really won, as the entire campaign cycle was marred with anti-Muslim rhetoric and policy proposals singling out French Muslims.

Conversation around the hijab and policy proposals to ban it remain a constant theme year on out in France. This year, the French Senate voted to ban the hijab in sports under the guise of "neutrality." Ultimately the proposal wasn't approved, but Muslim women noted how such a policy was an example of gendered Islamophobia and would exclude them from sports. While the amendment was struck down, it's important to remember that the "French Football Federation still excludes Muslim women from the game because of the of the ban on 'ostentatious' religious symbols." As Muslim women who wore the hijab faced policies that would exclude them from public life, French Vogue praised a non-Muslim American woman for her headscarf. Many online were quick to point out the hypocrisy and blatant double standards as non-Muslims wearing a headscarf were described as "chic," but Muslim women who wear the same are routinely vilified and discriminated against. 
Burkinis were in the headlines again this year as the Grenoble town council voted to approve the wearing of the full body swimming suit in its public pools. The rule change wasn't simply about the burkini; it would allow all types of bathing suits and women would be able to bathe topless if they chose to. As the ruling made headlines, the backlash was immediate and presidential candidates immediately responded with Le Pen calling the burkini a threat to French secularism. The country's Interior Minister stepped in as well, calling the vote an "unacceptable provocation" that was "contrary to our values," adding that he would file a legal challenge against the new policy (important to note that the change to allow women to bathe topless was not challenged). In May, a French court stepped in and blocked the council's decision.
The increasingly hostile environment in the country has also led to many French Muslims moving abroad. In what was described as a "quiet flight of Muslims," the New York Times interviewed a number of French Muslim citizens who moved out of France due to the increasingly Islamophobic environment in which hate speech against Muslims has become normalized.
Conclusion
Islamophobia in Europe is routinely spread and normalized by those in power. It is visible in the institutions and structures of society and rooted within the governing institutions. The criminalization of Muslim civil society is demonstrated in the targeted campaigns aimed at politically active or vocal Muslims/Islamic organizations (i.e. Operation Luxor in Austria). Furthermore, the EU's failure to fill a post dedicated to tackling anti-Muslim hatred signals to the wider public that Islamophobia is of little to no concern to lawmakers. This is occurring despite data showing that Muslims remain one of the most targeted communities on the continent.