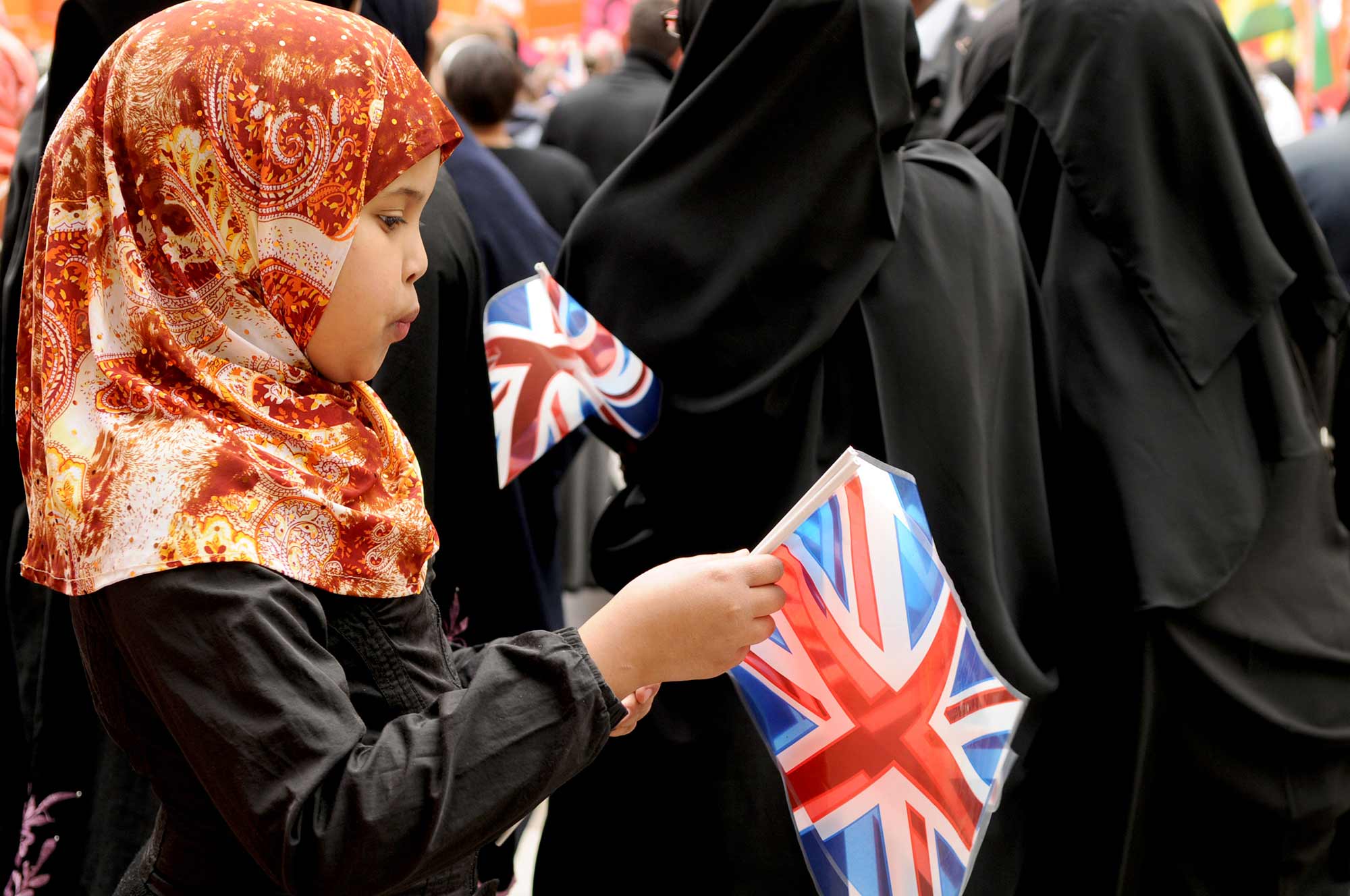 UK: Spike in Anti-Muslim Attacks Casts Spotlight on Government Policies
Recent videos showing anti-Muslim abuse on public transportation in the UK have renewed conversations about Islamophobia, its consequences, and how to deal with a spike in attacks that target followers of Islam.
In mid-October, a woman on a London bus launched a profanity-laced tirade at a pregnant Muslim passenger, threatening to kick her in the stomach and harm her unborn child. In another incident, a 25-year-old man verbally abused an elderly Muslim passenger on a packed bus in north London and threw his walker onto the pavement.
Clips of these incidents went viral on social media just as Metropolitan police announced that anti-Muslim attacks in London had increased by 70% from July 2014 to July 2015. According to Tell MAMA, an organization that monitors Islamophobic attacks, Muslim women are most often the targets of this type of abuse, which often occurs online. Tell MAMA's most recent report, "We Fear for Our Lives," noted that harassment usually occurs after "trigger events" like the Charlie Hebdo or Woolwich murders. The refugee crisis, says the group's head, Fiyaz Mughal, may possibly explain more recent incidents, many of which happen online.
This chart, produced by TellMAMA, shows the increase in Islamophobic hate crimes throughout London:
If there is a silver lining in the increase of attacks that target Muslims, it may be the government's recent acknowledgment that hate crimes targeting that faith community must be treated as seriously as those targeting Jews and other communities. The government will more specifically track Islamophobic incidents, rather than lumping them with other racist or religious attacks (as has been done by some agencies in the past.)
Despite that steps are indeed being taken to better understand and curb Islamophobia in Britain, some are skeptical, and feel that these efforts are coming too late.
In an op-ed for the Guardian, Matthew Goodwin writes that for too long, the government didn't take Islamophobia seriously. Instead of working with researchers to identify the causes of anti-Muslim acts, and with the Muslim community to build mutual cooperation and productive engagement, the government consulted with think tanks like Quilliam that lack credibility among many Muslims, and focused its attention on combating Muslim "extremism." In its attempt to root out radicals, the government has authorized crackdowns on madrassas, mosque closures, and a surveillance program that monitors "radicalization keywords" among British schoolchildren.
Sir Peter Fahy, chief constable of Greater Manchester police, told the Guardian that these policies not only engender stereotypes about Muslims, but also risk entrenching a "them and us" narrative, where Muslims are presumed to be extremists by simple virtue of their religious affiliation.
As Goodwin writes, by ignoring Islamophobia in recent years, the government has actually "undermined" its efforts to prevent extremism. In not addressing Muslims' concerns about Islamophobia, it may have indirectly alienated some in the community.
By putting increased energy toward curbing Islamophobia and by engaging with the Muslim community in a more meaningful way, the twin problems of Islamic extremism and Islamophobic prejudice may more quickly fade away.