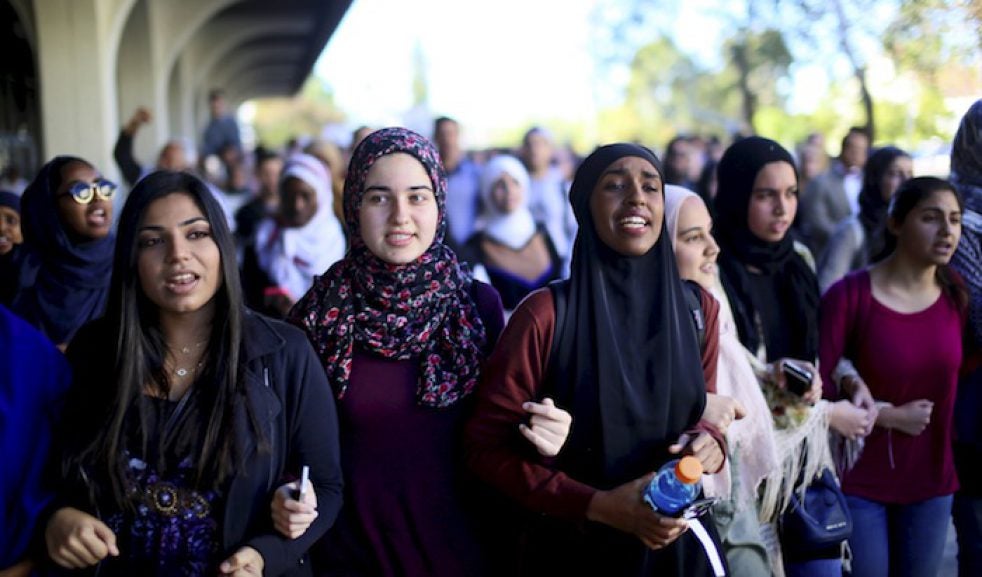 The Islamophobia Is Racism Syllabus
How is Islamophobia defined? What is the most effective way to teach about it?
A collective of scholars recently published a groundbreaking syllabus called #IslamophobiaIsRacism. The interdisciplinary and intersectional syllabus provides a reading list of over 130 books, articles and essays, in addition to multimedia.
The #IslamophobiaIsRacism syllabus reframes "Islamophobia" as "anti-Muslim racism." In so doing, the authors seek to convey the process by which Islamophobia functions as not only religious-based discrimination, but discrimination animated by racism as well. The syllabus underscores the institutionalized and structural nature of Islamophobia racism, which begets long-term and systematic inequalities, stigmatization and exclusion. Furthermore, the syllabus connects the domestic with the global, demonstrating how violence and war both in the U.S. and abroad are interrelated and interconnected.
The authors identify the goals of the syllabus as the following:
Define anti-Muslim racism as an alternative to the concept of Islamophobia
Understand the relationship of race and religion to white supremacy through the racialized figure of the Muslim
Provide an intersectional and comparative analysis to anti-Muslim racism
Strategize ways to challenge anti-Muslim racism and resist white supremacy
The syllabus is broken down by the following themes and topics:
I. Race, Empire and Islam
II. The Production and Reproduction of Anti-Muslim Racism
III. The Impact of Anti-Muslim Racism
IV. Policing, Security and Anti-Muslim Racism
V. Resisting Anti-Muslim Racism
VI. Further Reading and Resources
The Bridge Initiative encourages you to become well-acquainted with the #IslamophobiaIsRacism syllabus. Are you in a book group? Suggest readings from this list. Do you teach in a classroom? Incorporate some of the readings and concepts in your lesson plans. Do you want to learn more about Islamophobia and how to be an effective advocate and ally? This syllabus is a great sounding board for you.
Please find the #IslamophobiaIsRacism syllabus here.