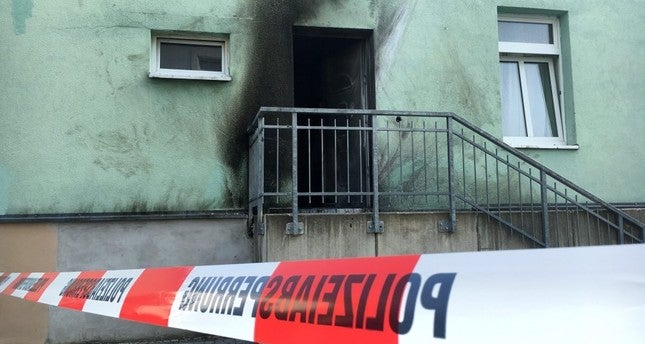 The European day of action against Islamophobia and religious intolerance
This article by Senior Research Fellow Farid Hafez originally appeared in The Daily Sabah. 
Many Muslims still remember the killing of a pregnant Muslim woman in a German court based on anti-Muslim motivation. On July 1, 2009, Marwa was stabbed to death by the attacker, who openly revealed his anti-Muslim bias.
Five years later on July 1, 2014, a Muslim student union launched the Day Against Anti-Muslim Racism. With this initiative, Muslims are able to raise awareness in their societies that Islamophobia is real and can have deadly effects.
Such initiatives aim to challenge existing Islamophobic policies. Such is the case with the Canadian example. Very recently in Canada, in early 2017, Black Lives Matter-Toronto alongside numerous other justice and civil liberties organizations, appointed Feb. 4 as National Day of Action against Islamophobia and White Supremacy following Trump's "Muslim ban." Their call was related to policy claims toward their own government to challenge their neighbor's Islamophobic policies.
Also, in 2014, the No Hate Speech Movement, a youth campaign for human rights online, financed by the Council of Europe, launched seven days of awareness. In 2014, Sept. 21 was made an Action Day against Islamophobia and Religious Intolerance.
Yet another day announced was Action Day Against Antisemitic Hate Speech on Nov. 9.
As for part of the No Hate Speech Movement, it was clear that there had to be a day against Islamophobia given, according to a survey conducted by the Council of Europe in 2012 that declared that Muslim people were the second most targeted group by hate speech online in Europe.
Since then, this day has informally become the European Day Against Islamophobia. Many different Muslim and civil liberties organizations throughout Europe use it to tackle Islamophobia on a supranational level in European institutions.
Security-oriented counterterrorism measures are having a disproportionate impact on Muslims or those perceived as such, including racial profiling by law enforcement authorities, police abuses during raids and the use of administrative restrictions on the basis of vague and discriminatory criteria.
The "escalator" approach whereby a conservative religious practice would lead to support for violent terrorism is bound to inefficiently target innocent Muslim individuals and families, and to generate violent backlash from the mainstream population.
As a first step, EU institutions must publicly recognize and condemn Islamophobia as a specific form of racism. The symbolically very important European Day Against Islamophobia must be filled with life.
Read the full article here.