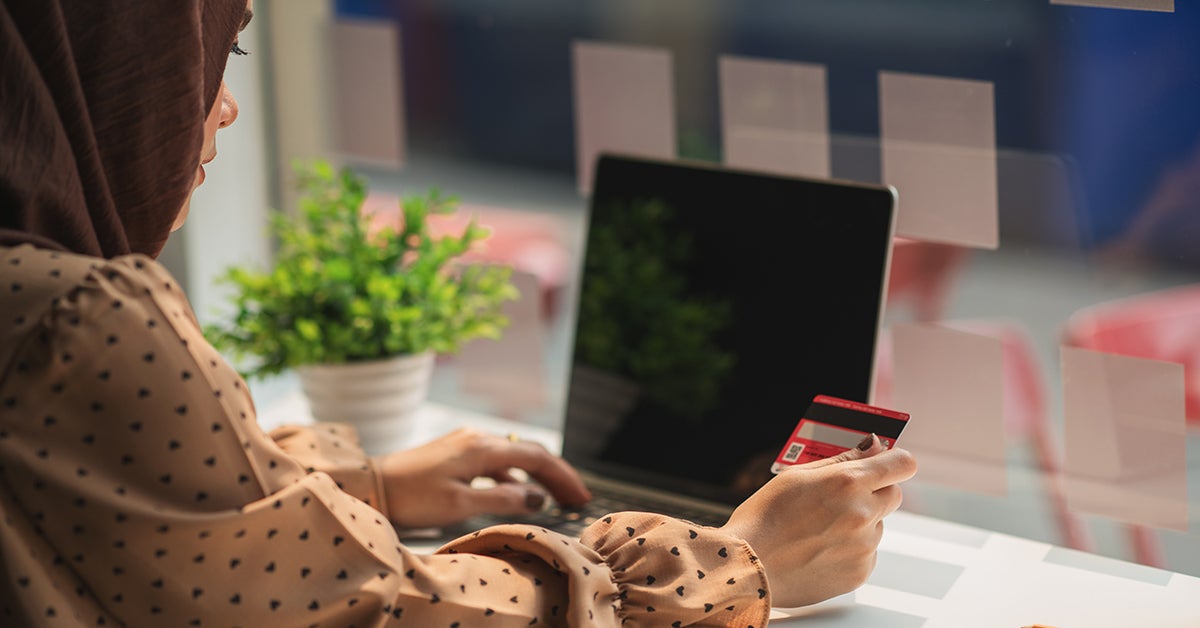 Report on #BankingWhileMuslim Analyzes Financial Islamophobia
A March 2023 study from the Institute for Social Policy and Understanding (ISPU) analyzed survey data on banking challenges from financial institutions which millions of American Muslims face today. The study highlighted the impact these restrictions have on the ability for millions of American Muslims to run civic/charitable organizations, open personal bank accounts, or even buy movie tickets via PayPal and Venmo.
This ISPU report entitled "Banking While Muslim: From closed accounts and denied transactions to investigations, Muslims are the most likely faith group to report challenges with financial institutions" was authored by Professor Youssef Chouhoud, who wanted to investigate the theory that financial institutions across America are disproportionately placing Muslims under suspicion and limiting account actions. The researchers stated at the outset that "banking is at the heart of what allows individuals and institutions to function and contribute. If it is indeed being systemically obstructed, this type of institutional discrimination risks disenfranchising an entire community economically and politically" across the United States. 
Last year in December 2022, Congresswoman Ilhan Omar (D-MN) and Senator Elizabeth Warren (D-MA) sent an official congressional sign-on letter signed by a dozen House and Senate lawmakers to US Treasury Secretary Janet Yellin urging the Treasury Department to reassess policies that actively discriminate against Muslim Americans and communities of color when it comes to banking and financial transactions. "Countless U.S. individuals, businesses, and charities have been victims of discriminatory policies and practices that appear to limit their access to financial services because of their religion or national origin," the joint congressional sign-on letter stated. "Many Muslim and Arab, Middle Eastern and South Asian Americans, simply because of their connections — real or perceived — have been systematically cut off from financial services," the lawmakers wrote. 
This isn't the first time anti-Muslim discrimination from financial institutions has been reported. Several years earlier in 2014, the Los Angeles Times reported that many American banks were summarily closing the accounts of Muslim, Arab and/or South Asian clients without giving any notice as to why they were being shut down. A few years after that in 2019, the New York chapter of the Council on American-Islamic Relations (CAIR) filed a federal discrimination lawsuit against Citibank for closing- without reason or justification- credit and bank accounts of a Muslim customer. The lawsuit was filed on behalf of Mohammed Ahmed- an American-Muslim of Bangladeshi descent- whose bank accounts were summarily closed by Citibank in March 2019 without giving the Muslim customer any reasons for the closure. A week later, Citibank also closed Mr. Ahmed's credit card accounts and when he requested an explanation for the closures, Citibank brazenly refused to provide one and soon thereafter the hashtag #BankingWhileMuslim was launched, so that other American Muslims could share their stories of financial Islamophobia across social media.
The March 2023 ISPU "Banking While Muslim" report also found that American Muslims were more than twice as likely as the general public (64% to 26%) to have difficulties with business bank accounts. According to the report, the most commonly cited challenges Muslims face with business accounts include nearly one-fourth of American Muslims (22%) who had a business bank account placed under investigation for sending payments to others, 21% of US Muslims who were denied having payment sent/received from business accounts on PayPal/Venmo, and 19% of Muslims were denied sending payments to others from a business account and/or had a business credit card closed without being given a reason.
The ISPU report also found that the most common challenges faced by American Muslims in the banking sector today include (but are not limited to): Two-in-five Muslims (40%) who were denied opening a new personal account, one-third of Muslims (33%) who had a personal account suspended or closed, and 30% who were denied having payment sent/received via personal account using PayPal/Venmo etc. The ISPU study acknowledged that most of these findings were generally on par with the general public, but noted that Muslims were twice as likely than the general public to have had a personal bank account placed under investigation simply for sending payments to others (29% vs. 14%). 
In November 2022, a Palestinian film festival in Philadelphia began to make headlines when PayPal began blocking attempted ticket purchases for the event simply because it had the word "Palestine" in it. The Philadelphia Inquirer newspaper found that more than a dozen instances of Eventbrite ticket purchases made via PayPal were being denied by the company and every purchaser received the exact same email explanation from PayPal: "PayPal suspended this payment for review to ensure it complies with the established User Agreement and our global regulatory obligations. During our review, we identified a risk that prevents us from completing this payment. We apologize for the inconvenience." The Philadelphia newspaper and the organizer for the event were both told by PayPal that the payments were blocked because the film festival event had the word "Palestine" in its title.
"I'm going to stop you right there, that's what the issue is: Palestine," a PayPal customer relations expert was heard saying on a recorded customer service call obtained by The Philadelphia Inquirer. "Anything that has to do with the Middle East right now is very, um, touchy, so PayPal does not support anything that has to do with the Middle East right now," the PayPal representative continued on the audio recording.
The Bank Secrecy Act (BSA)– also known as the Currency and Foreign Transactions Reporting Act- was passed by Congress in 1970 and requires financial institutions to assist the government in detecting and preventing money laundering. After the passage of the USA PATRIOT Act of 2001, the law has frequently been selectively interpreted in a way that has led to the profiling and targeting of Muslims and other individuals from predominantly Arab, Middle Eastern and/or South Asian communities. Many say that their financial transactions — via U.S.-based banks and/or payment services like PayPal/Venmo- have been disproportionately flagged.
Congresswoman Rashida Tlaib (D-MI) sponsored a separate congressional sign-on letter along with 21 other members of Congress on the #BankingWhileMuslim phenomenon by highlighting the case study of LaunchGood, which is a multi-million dollar Muslim crowdfunding platform (similar to GoFundMe) that has faced banking discrimination because of their Muslim corporate identity.  "One recent example of an organization unfairly targeted by big banks is LaunchGood, a crowdfunding platform focused on serving the Muslim community," the congressional sign-on letter to federal banking regulators stated. "Despite internal policies that demonstrate their commitment and practice to comprehensive compliance and due diligence efforts, LaunchGood has[MOU1]  been, and is being, shut out by multiple financial services providers. Most recently, the organization was warned by WePay and its financial partner, Chase Bank, that they would be losing their services and engagement ceased because they have perceived LaunchGood to be a high-risk organization. LaunchGood is a widely respected crowd funding platform, with tens of millions of dollars in transactions a year – driven by American donors looking to support legitimate causes. If this type of consistent banking discrimination can happen to them, what chance is there for smaller charities and nonprofit organizations, particularly those that are Muslim-affiliated?"
The letter noted that the U.S. Treasury Department and other federal banking regulators should realize that banking while Muslim is not a crime and government officials should not selectively apply laws only against Muslim, Arab and South Asian customers.
Over the last two decades, the 'presumption of innocence' for nearly 10 million American Muslims has gone by the wayside in many ways. Whether it is the free exercise of religion or securitized frameworks within the legal system, many Muslims across the United States feel as though they are viewed as guilty until proven innocent. Even though "Flying While Muslim" has been the primary racial profiling adage since 9/11, we cannot forget that #BankingWhileMuslim is also impacting the lives of millions of American Muslims. Because nobody deserves to have their private financial transactions assumed "guilty until proven innocent" simply for trying to spend, manage, and donate their hard-earned money like everyone else.