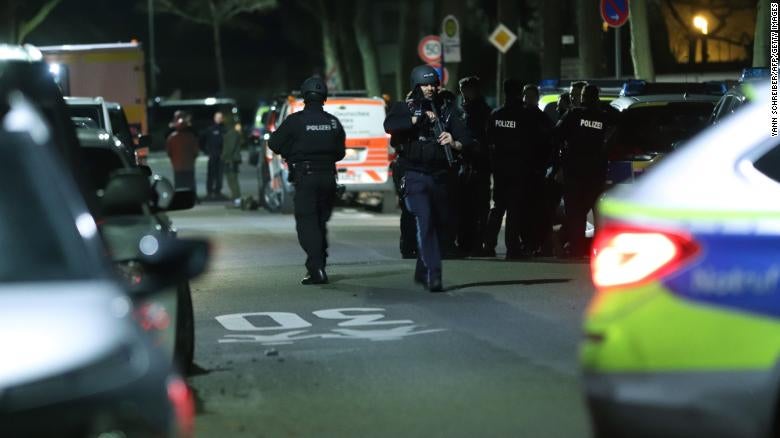 Racism and the Terrorist Attacks in Hanau, Germany
On 19 February, 43-year-old Tobias Rathjen killed nine people of color at two shisha bars in Hanau, a small city near Frankfurt. He then returned home, killed his own mother and, finally, committed suicide. Before the attacks, Rathjen had followed in the footsteps of other white supremacist terrorists, including Anders Behring Breivik and more recently Brenton Tarrant, by publicizing his conspiracy theories and racist worldview online. He wrote in his 24-page-long manifesto that some peoples "should be fully destroyed" naming more than 20 countries from Morocco to Israel to Turkey. He also alleged that while Germans are creators of the "best and most beautiful," the majority of other "races and cultures are destructive, especially Islam."
For a day following Rathjen's attacks, it seemed that time stood still. A wave of outrage shook the country. Masses of people mobilized throughout Germany. Major political events were cancelled. Chancellor Angela Merkel and numerous leading politicians attended a mourning ceremony in Hanau. Most important, many leading politicians found the right words to describe what had happened. Merkel named the problem and called the cause of these atrocities by its rightful name: racism.
At the same time, she reduced the problem of racism to individual behavior and the emotion of hate. She said in one of her statements: "The federal government and all state institutions stand for the rights and dignity of everyone in our country […] We do not differentiate citizens by origin or religion. We face those who try to split in Germany with all our strength and determination." These words carry in them the potential to neglect the comprehensiveness of the problem of racism that does not stop at the doors of state institutions.
Many people today are fully aware that far-right terrorism performed by white supremacists is often individualized and thus de-politicized by news media and politicians. Unlike many other manifestos, Rathjen's was not publicized and made available in full to the wider public. But the extracts publicized have made it clear that racism was part of the worldview of Rathjen. 
Yet as revealed by the news media WDR, NDR and Süddeutsche Zeitung on March 28, according to a preliminary version of a report presented by the German Federal Criminal Police Office (Bundeskriminalamt) on the case, Tobias Rathjen was not driven by far-right ideology and not motivated by a racist attitude. Rather, he had chosen his victims to reach the maximum audience for his conspiracy theories about secret services controlling the world. The authors of the report argue that Tobias Rathjen played on a soccer team with people of color, never uttered racist convictions, and used to help his non-white neighbor, who was in a wheelchair. Hence, the motivation behind his violence could not have been racism. 
Three days later, on 31 March, Holger Munch, the president of the German Federal Criminal Police Office announced via twitter that was not true and that the BKA sees the attack as an act of right-wing extremism and racism: "The investigation is ongoing. The BKA rates the act as clearly right-wing extremist. The act was based on racist motifs." 
Clearly, the shisha bar symbolizes the cultural other for white supremacists. It is a place where many people report to meet in a safe space with friends, a place that celebrates a cultural practice that is widely spread in Arab countries. It would be peculiar that his conviction that some people are inherently destructive and should therefore be destroyed was construed as anything but racism.