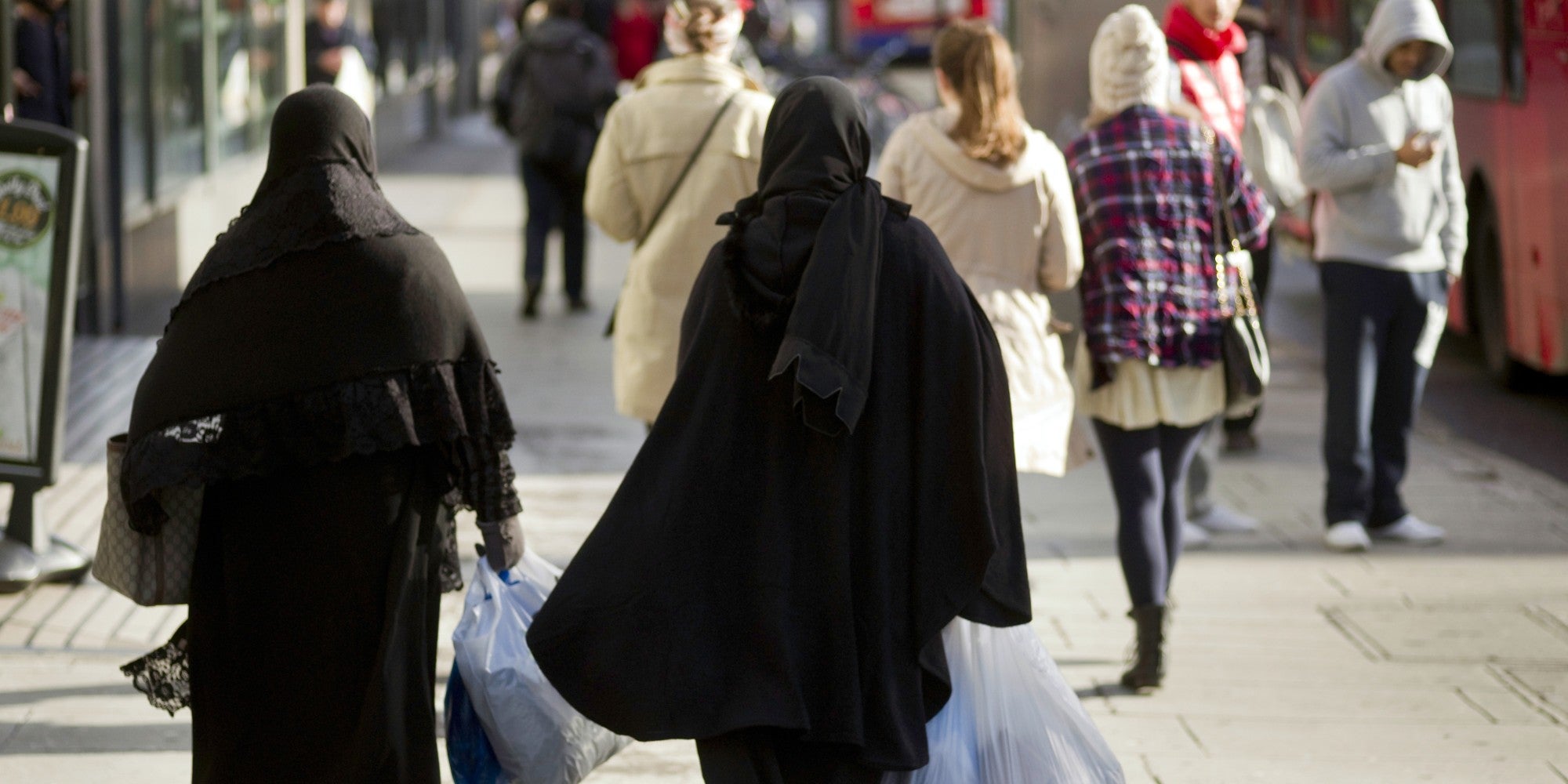 In UK, False Stories About Muslims Fuel Hate Crimes & Prejudice
In the past week, three pieces about Islamophobia in the UK caught our attention. They underscore the depth of anti-Muslim prejudice in British society, and point to some of the reasons behind it.
On Tuesday, The Guardian reported that a study conducted by the charity Show Racism the Red Card (SRTRC) revealed that more than one-third of schoolchildren in the UK believe that "Muslims are taking over our country."
Here's a graphic showing what those kids think about Muslims:
That report follows news out of the UK that anti-Muslim hate crimes are soaring (Read about anti-Muslim hate crimes in the US here).
"Figures obtained through Freedom of Information requests show that racially or religiously aggravated harassment crimes surged from 15,249 to 17,605 between 2012 and 2014. More than 47,000 hate crimes were recorded over the same time period.
According to Nesrine Malik, a Sudanese-born writer from London, spikes in anti-Muslim hysteria in the UK are due, in part, to myths about Muslims that are repeated ad nauseam. Debates rage about things like the niqab, the supposedly creeping influence of halal food shops, the presence of Muslim "grooming" gangs, Islamic banking, and Sharia courts. Malik unpacks each of these recurring narratives, showing just how unfounded they are:
"Underpinning [these stories] is a common theme: that there is an ever more muscular and intimidating Muslim minority demanding special rights from a cowed and pandering, lily-livered body politic muzzled by "multicultural Britain" – rather than simply attempting to adapt and integrate, as immigrants of all religions have been doing in the UK for centuries. It's not hard to see how this constant blurring of facts generates the mood music of anti-immigration rightwingers and establishes common misconceptions about Muslims."
Anti-Muslim stories circulate over and over again in the media. The fear generated by those stories has the potential to influence views — not only of a violent minority who lash out at their Muslim compatriots in hate crime attacks, but of innocent school kids who have come to believe that their country is being "taken over" by one particular religious minority.