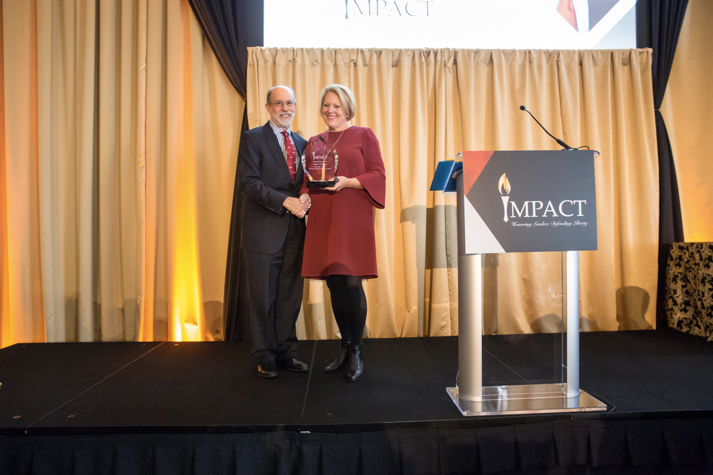 Frank Gaffney, the Muslim Ban and the Supreme Court
In August 2017, the American Freedom Law Center (AFLC), which describes itself as "the Nation's first truly authentic Judeo-Christian, public interest law firm," filed an amicus curiae brief in the Supreme Court in support of the Muslim Ban. The brief was filed on behalf of seven "national security experts." They included AFLC advisory board members Frank Gaffney and Andrew McCarthy, in addition to the Center for Security Policy (of which Gaffney is founding president), Dr. Robert J. Shillman, Admiral James "Ace" Lyons, Jr., Lt. Gen. William "Jerry" Boykin, and Ambassador Henry F. Cooper.
The brief's primary argument concerns the role that "extreme vetting" plays in relation to the Muslim ban. Specifically, the brief argues that the Muslim ban, which the brief refers to as "a very temporary travel restriction" [italics in original], is simply a means to achieve extreme vetting. The authors claim that "a permanent vetting solution" will be good for USA national security interests because "the presence or promotion of terrorism in [the countries listed in the ban] makes their nationals "suspect" and because "their anti-Americanism and/or dysfunctional governments render it impossible to conduct background checks on visa applicants."
Furthermore, the brief continues, "in order to install the vetting system we need, the challenge of Islam must be confronted."  The authors of the brief redefine Islam and its "mainstream strain" of "sharia supremacism" as "less a religion than it is a totalitarian political ideology hiding under a religious veneer" [italics in original]. The brief also claims that the various federal judges who have struck down myriad iterations of the Muslim ban have a "policy objection [italics in original] to Government recognition of the nexus between Islamic scripture and terrorism committed by Muslims."
But what exactly do the authors of the brief mean by "suspect" foreign nationals and this alleged "nexus" between Islamic scripture and violence?
According to the brief's authors, "the ultimate and legitimate [italics in original] national security policy goal"¦is to achieve a screening system that vets for Islamic radicalism" [italics in original]. The brief continues, "The United States is in a defensive war against what is imprecisely called "˜radical Islam.'" This war, the authors claim, consists of "two tracks": "the kinetic militancy of jihadists, and the cultural challenge of anti-Western, anti-constitutional Islamic law and mores." The ideology undergirding both tracks, the brief argues, is "sharia supremacism."
The authors of the brief advocate that the USA Government vets "sharia supremacists" from "patriotic, pro-American Muslims who are spiritually devout but reject the imposition of sharia on civil and political life." Failing to do so, the brief sensationally claims, will lead to the establishment of "enclaves" in "the West" that are "assimilation-resistant" and a breeding ground for "the jihadists of the future." More crassly, the authors argue, "Muslims who embrace our way of life invited in [sic] and Muslims who threaten our way of life kept out [sic]."
The brief also sensationally claims that it is an "incontestable fact that inadequately vetted Muslims commit mass-murder attacks," but fails to demonstrate any evidence to this effect.
Gaffney Influenced the Muslim Ban Policy. Now He's Advocating Its Implementation.
Frank Gaffney played an influential role in the ideological shaping of President Trump's Muslim ban policy. During Donald Trump's campaign speech that called for a "total and complete shutdown of Muslims entering the United States," Trump cited highly unreliable polling data from no other than Frank Gaffney's Center for Security Policy (CSP). During his speech, Trump referred to CSP as a "very highly respected group of people who I know, actually."
The New York Times also reported that Frank Gaffney served as an advisor to the Trump transition team. Moreover, co-architect of the Muslim ban, former White House Chief Strategist Steve Bannon, said on Breitbart Radio in in July 2016 that Frank Gaffney is one of the top experts on Islam in America.
In addition to Frank Gaffney's influence over the Trump Administration's views on Islam and Muslims, Gaffney is currently organizing behind the scenes to support the implementation of the very same policy he influenced in its ideological nascence.
"The cat herder of national security"
In December 2017, Frank Gaffney received an "Impact Award" from an organization called United in Purpose (UiP), a non-profit "based upon Judeo-Christian principles" that "mobilizes conservative evangelical voters." During the UiP award ceremony, which was hosted at Trump International Hotel, Virginia "Ginni" Thomas introduced Gaffney for his award, lauding him as "an encourager to me and a great friend." She also described him as "the cat herder of national security."
[Video description: Ginni Thomas introduces Frank Gaffney at an awards ceremony]
Ginni Thomas is a columnist at The Daily Caller and president of Liberty Consulting, a "de facto tea party" lobbyist firm according to Politico. She also happens to be married to a current Justice on the US Supreme Court, Clarence Thomas.
Gaffney and Ginni Thomas have a history of working and organizing around shared goals. As reported by Mother Jones' David Corn, Gaffney, Thomas and other fringe conservatives forged in 2013 the "Groundswell" coalition, which "devise[d] strategies for killing immigration reform, hyping the Benghazi controversy, and countering the impression that the GOP exploits racism."
As her organizing efforts with Groundswell demonstrates, Ginni Thomas' activism has been a topic of controversy as it relates to her husband's position as a US Supreme Court Justice.[1] Corn noted in 2013 that Ginni Thomas "continues to be intricately associated with matters on which her husband may have to render a decision." Troublingly, this continues to ring true today.
According to reporting in The Daily Beast by Betsy Woodruff, Ginni Thomas sent an email on February 13, 2017 to "a conservative listserv," the makeup and members of which has not been disclosed. In the email, which was obtained by The Daily Beast, Thomas asked the group: "What is the best way to, with minimal costs, set up a daily text capacity for a ground up-grassroots army for pro-Trump daily action items to push back against the left's resistance efforts who are trying to make America ungovernable?" According to Norm Eisen, a scholar at the Brookings Institution, who is cited in Woodruff's article, Thomas' email points to a "reasonable" conclusion that Thomas was referring to the Muslim ban.
How so?
Thomas' email cites as a model the liberal, grassroots activist group "Daily Action." Among other issues, Daily Action early on was engaged in organizing against the implementation of the Muslim ban. The release of the Muslim ban, which occurred just one week into Trump's presidency, saturated national discourse with near daily headlines, numerous airport standoffs and political demonstrations across the country, and immediate challenges in federal courts. In other words, in mid-February "" the timestamp of Thomas's email in question "" the national focus was the Muslim ban.
But, one might wonder, perhaps Ginni Thomas was merely trying to support Trump in his presidency? Or is anti-Muslim animus something she's expressed in the past?
An analysis of Thomas' career as a columnist at The Daily Caller, a position she has held since 2011, reveals numerous interviews with various individuals who are purveyors of anti-Muslim misinformation and even conspiracies. While each of her articles includes the disclaimer that she does not necessarily endorse the views of her interviewees, she has certainly demonstrated a willingness to actively engage guests in discussing their alarmist, fringe views on Islam and Muslims.
These guests include:
Frank Gaffney, who discussed the "threat of political Islam" and the "societal and cultural changes" in Dearborn, Michigan (the original video is no longer available, including in Internet archive)
Matthew Spalding, who claimed in the interview that "Islam is incompatible with America's founding"
Rich Higgins (According to an August 2017 headline in Slate, Higgins' interview with Thomas was "Like a TED Talk for People Who Think Obama Imposed Sharia Law.")
Pete Hoekstra, who discussed "stealth jihad" as a strategy that "uses our laws, our customs to change who we are and to change us into something we don't want to become" (A former US Representative, Hoekstra currently serves as US Ambassador to the Netherlands. When confronted by Dutch journalists in December 2017, Hoekstra landed in hot water for denying claims he made in 2015 about "no-go zones" in the Netherlands.)
Former US Representative Col. Allen West, who in the interview said that Islam is a "dedicated ideology"
Former White House National Security Advisor Gen. Michael Flynn, who discussed a "cancerous form of radical Islamism" that, he argued, "we cannot allow"¦to exist on this planet anymore"
John Guandolo, who discussed the organization he joined after resigning from the FBI in 2008 amid investigations into sexual improprieties by Guandolo at the FBI
Brigitte Gabriel, who claimed that advisers on Middle East policy to former President Barack Obama were those who sought to "sabotage our country from within and destroy America"
Andrew McCarthy, who in the interview described sharia as "a real, deep, cultural difference" (and who is also listed in the amicus brief)
Sebastian Gorka, who discussed how best to "oppose jihadi ideology" (the original video is no longer available, including in Internet archive)
Newt Gingrich, who discussed whether the Obama Administration was "favoring Islam over Judeo-Christian faith" (the original video is no longer available, including in Internet archive)
Gen. Jerry Boykin, who discussed whether the US "ha[s] been penetrated" and "feminists who should be fighting against Shariah law." Boykin is also listed in the amicus brief. (the original video is no longer available, including in Internet archive)
That Ginni Thomas uses her platform as a columnist at The Daily Caller to interview individuals who have propagated misinformation and even advocated the criminalization of Muslims in the US, gives us a pretty good sense of what her views on Islam and its adherents are.
Frank Gaffney has a long and troubling history of disseminating fringe, Islamophobic propaganda. He has written that former President Barack Obama is a Muslim, and he claims that Muslims are engaged in a "stealth jihad" to subvert Western civilization from within. Gaffney has even called Muslims "termites."
As it concerns the Muslim ban, Gaffney not only ideologically influenced the current Administration and the policy in its most nascent form, but also boasts a disturbing relationship with the spouse of a current US Supreme Court Justice whose activism has certainly dabbled in fringe, anti-Muslim ideology.
In the previous three instances[2] in which the Court has rendered a decision regarding the Muslim ban, Ginni Thomas' husband, Clarence Thomas, ruled to allow the Muslim ban to go into effect.
Recently, the Supreme Court announced that it would hear a challenge to the latest version of the Muslim ban. The hearing will likely take place in the spring.
Kristin Garrity Sekerci is a Senior Research Fellow at the Bridge Initiative
[1] References:
Justice Thomas's wife now lobbyist [Politico, Feb 2011]
Clarence Thomas still has a conflict of interest, by the name of Ginny [The Grio, July 30, 2013]
Is Ginni Thomas' Expanding Activism a Problem for Supreme Court Justice Clarence Thomas?  [Mother Jones, July 2013]
[2] Once in June 2017 and two times in December 2017. In the June 2017 decision, Justice Thomas went so far as to argue that he would have allowed the ban to go into fully effect, instead of only in partial form.