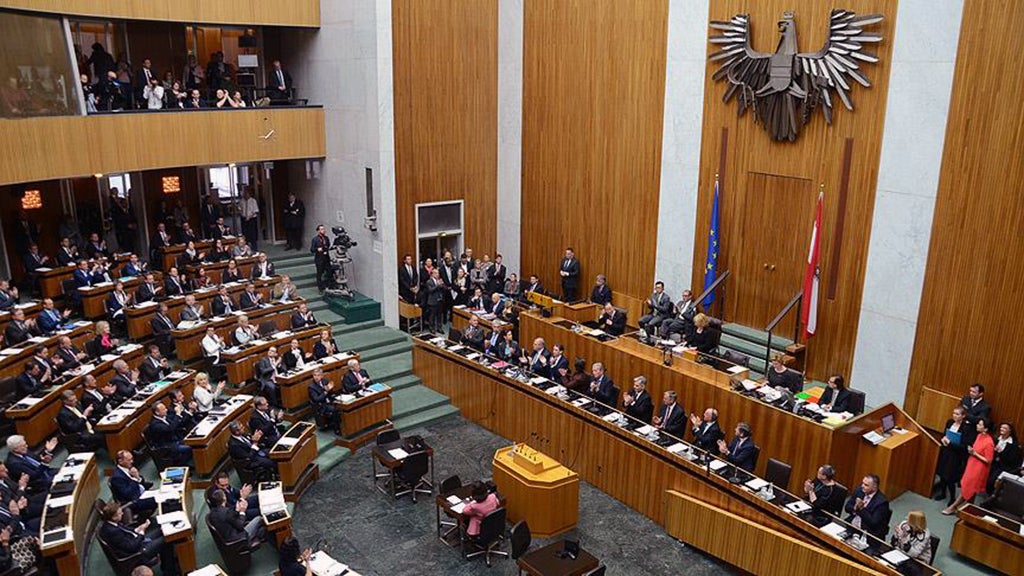 Austria's Shift to Authoritarian Islam Politics
This article by Bridge Initiative Senior Research Fellow Farid Hafez originally appeared on the SETA Foundation for Political, Economic and Social Research's website.
While Austria was long known for its inclusion into the polity of Muslim institutions by recognizing Islam as early as 1912 and the existence of an authorized religious community, a corporate public body, for Muslims since 1979, Austria's Islam politics have recently shifted to a much more authoritarian relation to its Muslims citizens that reflect the tendencies of securitization of Islam in many countries across the world. With the new Islam Act of 2015, the Austrian government institutionalized a discriminatory act, which made Muslims second-class citizens regarding their collective religious freedom.1 This initiative emerged from a long-standing endeavor dating back to 2011 to reform the role of Islam in Austrian society.
The latest legal initiative for banning the hijab was initiated by the new Austrian government, which is a coalition of the People's Party (ÖVP) under the leadership of Sebastian Kurz, who is a central actor in the recent changes of Austria's Islam politics – he was state secretary of integration and then minister of foreign affairs and integration s-, and the rightwing populist Freedom Party (FPÖ). This also breaks with a very loose regulation of the hijab that predated this new initiative.3 The latest initiative for banning the hijab builds on a long campaign targeting Muslim children. Already in 2015, the then-minister of foreign affairs and integration, current Chancellor Sebastian Kurz, commissioned controversial Professor of Islamic Religious Pedagogics Ednan Aslan to conduct a study on Islamic kindergartens.