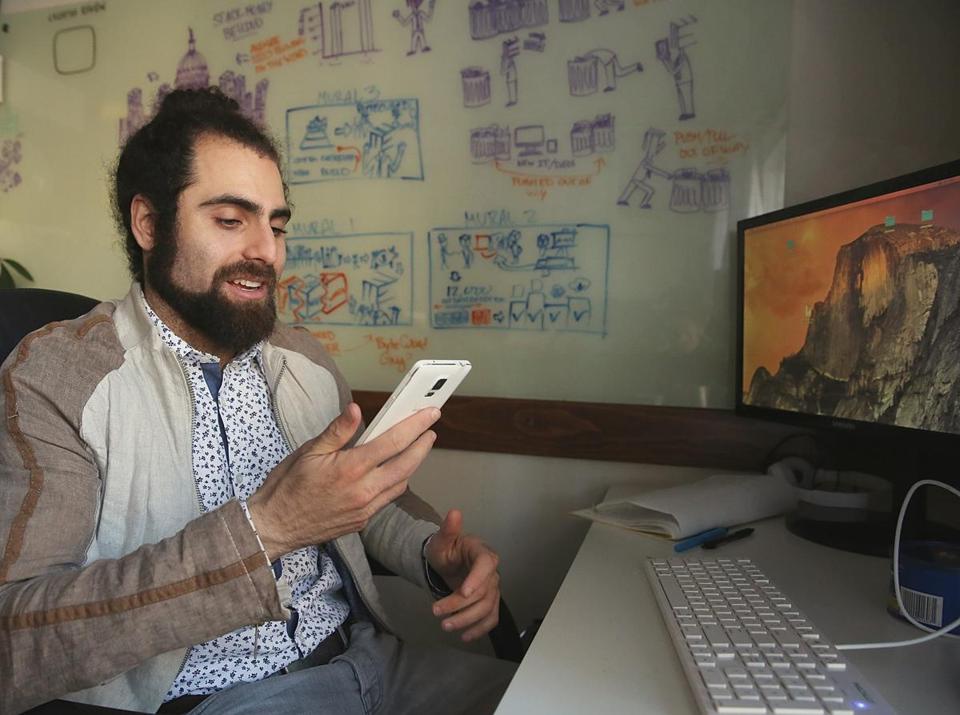 American Muslims Challenge #AboutUsWithoutUs by Running for Office
An important hashtag has been circulating on Twitter for the past few weeks. #AboutUsWithoutUs.
#AboutUsWithoutUs seeks to reorient national conversations about Muslim Americans to one that includes Muslim American voices in policy discussions. This is a critical distinction because Muslim Americans have largely been silent stakeholders to issues that disproportionately affect their communities – issues like national security, immigration and civil rights. American Muslims are underrepresented in politics, yet they are overrepresented in disproportionately negative political discourse. The results? A toxic political climate #AboutUsWithoutUs.
Take, for instance, the fact that while Muslim Americans are statistically as likely to be engaged in the community as other religious groups, they are the least likely religious group to be civically engaged. Exacerbating this phenomenon of underrepresentation are negative portrayals in the media. According to a 2015 Media Tenor report, over two-thirds of all coverage of Islam on American TV news is negative.
One way to close this lopsided gap of representation is for American Muslims to become more civically engaged. Specifically, to run for office and affect policies as lawmakers. The Bridge Initiative has therefore compiled information on American Muslims who are currently seeking elected office, or who ran for office in the latest election cycles.
Click on the candidates below (and press play to start the scroller) to learn more..
---
These candidates and their campaigns reveal two interesting insights: 1) the changing political landscape in which American Muslims candidates are not only running for office, but are winning, too; and 2) the uniquely Islamophobic smear tactics utilized against American Muslim candidates are failing to stick.
A Changing Political Landscape
Considering the tense political climate in the country – or better yet, in spite of it – it is remarkable that these 19 American Muslims have run, or are running, in the current and most recent election cycles. Seven of the above candidates went on to win their seats, and another six have forthcoming elections. If elected, they will join only a handful of American Muslim elected officials across the entire country, two of whom currently serve in the U.S. Congress.
It is difficult to locate exact numbers on American Muslims currently serving in office because religious preference is not reported. What is evident, however, is that American Muslims are stepping onto the political scene – an important move that mainstreams American Muslim identity and firmly roots it in political engagement and community leadership. More importantly, it pivots the political agency of American Muslims back to where it truly belongs – in the hands of American Muslims. This is critical disruption of the current reality, #AboutUsWithoutUs.
The Mudslinging
According to a poignant December 2015 Huffington Post article, if you are Muslim and running for public office, be prepared to be called a terrorist. Nadeem Mazen, David Ramadan and Sam Rasoul provide some of the starkest examples of smear campaigns and political defamation by association with individuals or organizations involved in terrorism activity, whether substantiated or not. In the case of Jesse Sbaih and Atif Qarni, the insinuation that a Muslim cannot win the seat he seeks, and by party leadership no less, is demoralizing.
Such smear tactics are dangerously irresponsible. In the case of Nadeem Mazen, they can be life-threatening. They can also be fatal to political campaigns because once a terrorism allegation is made (or an insinuation made that a Muslim can't win a race because of his/her faith), candidates are often forced to expend valuable time and money to discredit such claims, instead of focusing on their campaign platform and reaching out to constituents.
Conclusion
Smears of terrorism, coupled with negative media portrayals of Islam and Muslims that saturate our television news and newspaper headlines, make it all too easy, if not encouraged, for voters to pass on Muslim candidates at the election box. Which makes it easy for Muslim Americans to go on underrepresented at policymaking tables, yet overrepresented in policies and media coverage that affect their communities.
And yet, each of the candidates listed above are important examples of American Muslims who are disrupting this disempowering reality. Whether they win the office they seek is beside the point. The point is that American Muslims are electable – that American Muslims can determine the outcome of policies and laws that affect their communities by engaging in the political process, that American Muslims can be leaders who effectively and fairly represent their constituents, and that ultimately, #AboutUsWithoutUs can become a thing of the past.
A note about methodology: Methodologically speaking, it is difficult to compile a comprehensive list of candidates based on religious affiliation because political candidates are not required to register either. Furthermore, with this election cycle being a presidential one, headlines are dominated by presidential candidates, not by state or local ones.