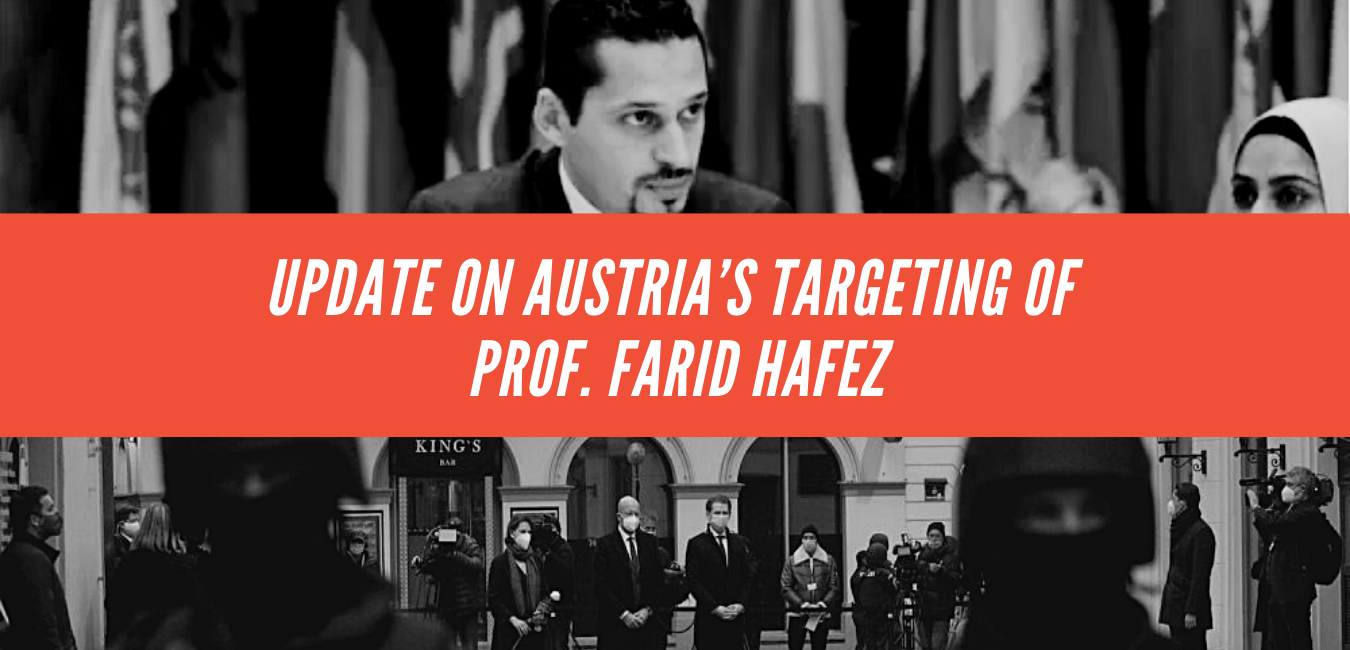 Update on Austria's targeting of Prof. Farid Hafez
A statement by leading academic scholars and lawyers previously expressed their deep concern about the Austrian government's use of counter-terrorism powers to target prominent Islamophobia expert Professor Farid Hafez.

Following Austria's largest ever peacetime police raids on 11 November 2020, it seems that the strategy is to prolong this investigation as long as possible, although the Higher Court has meanwhile decided that the raid was unlawful and some cases have even been dropped.

Prof. Farid Hafez, one of the most vocal critics of the Austrian government's Islam-related policies, is still under fire. The Regional Court (that had allowed the initial unlawful raid) issued a recent shocking and inaccurate decision that upheld the investigation against Prof. Hafez, citing his academic work. According to the Regional Court (Landesgericht Graz), Hafez's "activities in the preparation of the so-called Islamophobia Report and his activity with the Bridge Initiative at Georgetown University is intended to disseminate the fighting term "Islamophobia" with the goal of preventing any critical engagement with Islam as a religion […] in order to establish an Islamic state […].

This statement and the court's decision are proof that the case against Prof. Farid Hafez is a dangerous sign of an attempt to silence the free speech and academic freedom of a prominent scholar.