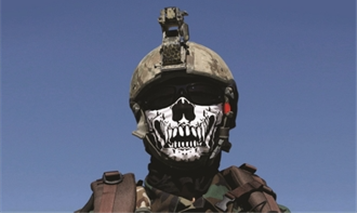 Understanding Islamophobia across the Global North and South in the War on Terror
This article was published by Jadaliyya on September 14, 2023 and features Bridge Initiative Senior Researcher Farid Hafez
In the fall of 2022, the authors of this article published an edited book exploring the rise of global Islamophobia in the War on Terror.[1] It was the first work of its kind to explore the complexities and depths of Islamophobic trends as an outgrowth of the War on Terror across six continents, covering fourteen country contexts from the Global North and South, and connecting this to the coloniality of power. This article briefly touches on some of the key themes developed from this work to better understand the global nature of Islamophobia in the current climate and its relationship to colonialism and present-day imperial projects.
The manifestations of Islamophobia are many and have had tragic consequences for Muslims globally. From the victims of senseless hate crimes in North America to the securitization and criminalization of outspoken scholars and political activists in Europe, to the ethnic cleansing of Muslims in China, to the genocide of Muslims in Myanmar, we see the dire realities wrought by Islamophobia in the War on Terror. Much of the work and literature that aims to challenge Islamophobia has focused on specific country contexts. The focus has overwhelmingly been on the Global North. However, in the context of the War on Terror, several nation-states and populations from the Global South are taking up Islamophobic rhetoric, conceptually mirroring the anti-Muslim racism manifesting in Western nations, while organizing their Islamophobic policies and campaigns through localized politics and relations of power.
The growth of Hindutva nationalist policies in India, aiming to make segments of Indian Muslims stateless and annexing the disputed territories of Kashmir; the ongoing ethnic cleansing of Uyghur Muslims in China; and the Rohingya genocide in Rakhine State, Myanmar; all represent extreme manifestations of Islamophobia beyond Western contexts. The War on Terror, a conflict undefined by time and place, with a homogenized Muslim "other" framed as a perpetual enemy, has reinforced Islamophobia on a global scale, creating transnational sites of struggle, while drawing on a colonial legacy. Islamophobia is a global phenomenon. This simple, yet substantial claim forms the basis of how to understand Islamophobia in the War on Terror.